Friends on the Other Side
May Chong
Sure there must be cold
and dark, got no one
to wish Ah Beng happy birthday
(burpday)(burstdei)
so I wish
him early, typing at 11
percent battery:
Wei tai lo/Come over lah one day/You never see my new house/I learned how to cook your favourite kung po kai/And we can play chor dai di until late/Like before/
But/
You/
(I
reflect in the cracked glass,
no temper,
the protector keeping everything
from falling a-
part)
You must let me know first ok/Kenot simply only come/Later my family get scared/ Don't say me bojio ar!/Hahaha
My thumb like one talisman,
glowing blue. I
don't send, can't send can't
jio him or them or
anyone I knew before
the accident.
Later not enough chairs
for all the ghosts
you know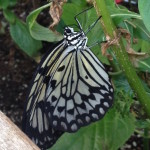 May Chong is a Malaysian poet, speculative writer and 2019 Rhysling Award nominee with recent work in Strange Horizons, Longleaf Review, and Sine Theta Magazine. Her first microchap, Seed, Star, Song, is available as part of Ghost City Press' 2020 Summer Series. She tweets about writing, life and cool birds/bugs at @maysays.