Honeycombed
Cheryl A. Van Beek
Without you I am a bee
singing in an empty hive.
I call your name,
my voice stings
wax walls.
Its ragged buzz
bounces back to me, still stuck
to the sweetness you left behind
no longer able to taste it.
I feel you though, in ultraviolet,
try to harvest bits of our time together—
archived like crystalized honey
sticky and cloudy.
I hover.
Dazed, I bump
into the echo of your touch.
The sun-dressed ghost of your voice
murmurs around me, spills out,
trembles the creek, crests
then flatlines.
It's not you—just a sound wave
some humming part of me replays
like an afterimage of light
I hold behind closed eyelids
on a bright day
until your last song fades.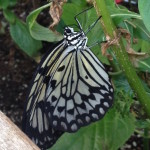 Cheryl A. Van Beek was the winner of the 2018 Romeo Lemay Poetry Prize. Her poetry has also been awarded prizes by The National Federation of State Poetry Societies, Florida State Poets and Creative Writing Ink. Her poems and short stories have been published, or are forthcoming in Odet, Poeming Pigeon, Sandhill Review and River Poets Journal among others. She volunteers as a Master Gardener, which inspires her writing. She lives in Florida with her wonderful husband and their remarkable cat, Pixie.