Biography
Jacqueline West
I've tried to know you
now that you're gone. Gathering
pieces of your myth, sorting
your symbols. Visiting your empty
homes, walking streets
that must once have worn your footprints too.
I have played a game
of you, like children do from the backseat
of a car, spotting birds or signs
as they flash by. The moments when I've
caught your face in a crowd,
at a café, always in the act of turning away
are what keep me looking,
flipping pages, sure that somehow, sometime,
you will arrive as though this was our plan
all along: walk up to my table,
cast your coat over a chair,
and sit down.
The fact of your death is trivial.
Mathematical. We don't need it
in the world of words, where
the stories we tell ourselves
return like buried tulip bulbs, shooting up
in unexpected colors, or rise
like red-haired women soaring from their piles of ash.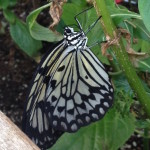 Jacqueline West's poetry has appeared in journals including Mythic Delirium, Strange Horizons, Goblin Fruit, and Star*Line, has been nominated twice for both the Rhysling Award and the Pushcart Prize. Her first full-length poetry collection, Candle and Pins: Poems on Superstitions, was published in 2018.  She is also the author of the New York Times-bestselling middle grade series The Books of Elsewhere and several other novels for young readers. Jacqueline lives with her family in Minnesota. (www.jacquelinewest.com)