Lady Macbeth's Green Gown – Jacqueline West
"We did not think that it was brilliant enough, so it was sewn all over with real green beetle wings…"
– Costumier Alice Comyns-Carr, on the dress designed for Ellen Terry's portrayal of Lady Macbeth, 1888
When you come to carrion,
with your long braids and blood-won crown,
you may glitter in this way again:
the shields of beetles
your glassy armor, a thousand green eyes
in your flickering skin.
Sewn in rows to the neck,
to the wrist, to the hem that sweeps aside the dirt
dragged by strangers' feet,
safe in your glory
of shed things, dead things, charnel like jewels,
chips of bone, ropes of pearls.
They will find you broken
on the flagstones, your fall a shriek that tears
the smoky air;
blink-quick, shame-hushed,
they will cart you away, circle you with candles,
chant you down into the dark.
There your new subjects
will swarm, with their needle-thin legs and gnawing jaws,
eating away each love and crime
and stain, their gleaming shells
a skin that takes the place of yours: a brief, burning siege
before the last scrap is gone.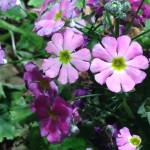 Jacqueline West's poetry has appeared in journals including Mythic Delirium, Goblin Fruit, Strange Horizons, and The Pedestal Magazine. Her collection Candle and Pins: Poems on Superstitions was recently released by Alban Lake Publishing. She also writes novels for young readers, including the NYT-bestselling middle grade fantasy series The Books of Elsewhere. Visit her at jacquelinewest.com.