Our Badlands
Evelyn Deshane
We trace the Albertan badlands on our maps
& imagine a place like Gotham, where crime
is rampant, but so are heroes. Perfectly balanced
through neon colours, pixilated frames, Pow! and Zap!
in speech bubbles & symbolic names. Our map
only labels oil, trapped underground
& fracked to the surface, opening the land, then
uprooting the indigenous. Trees split, hollowed out while
traditions are forgotten and spirits renamed. I wonder
what Batman would do in the tarsands and
if he would be able to make sense of the hidden
violence in the gutters of our newly inked frame.
The government now will erect a monument:
a tall mother with her arms outstretched,
welcoming people to her great Canadian Nation.
The government has also issued an apology to what
they did to the indigenous in residential schools, as if
saying I'm sorry was a secret password like Shazam!
I thought comic books were heavy-handed with their signs
& uninhabitable spaces, but our myths are just as
strong on home soil. I trace my fingers over
the badlands, & think: maybe it can be good again,
maybe an indigenous boy, his parents lost to violence
is now Batman. Maybe, maybe, maybe.
I'll have to wait until the next issue comes out.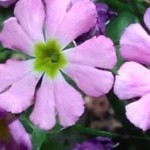 Evelyn Deshane has appeared in Plenitude Magazine, Briarpatch Magazine, and Bitch Magazine. Evelyn (pron. Eve-a-lyn) received an MA from Trent University and is currently completing a PhD at Waterloo University. Evelyn's most recent project #Trans is an edited collection about transgender and nonbinary identity online. Follow @evelyndeshane for more info.