Semi-Tropical
Mehnaz Sahibzada
As summer peaks into August, the palm
trees become inspired ghosts, swaying
in the heat. By now I've learned one can't
make a season move faster. It will claim
its space on the calendar, which in most
cases means someone feels neglected.
At sunrise, I drift hazily out of bed
as though this palm tree inside of me
knows its ancestors lived elsewhere.
I step into the island of my living room.
The weather in my mind, semi-tropical.
What would Los Angeles be without its
gilt and glamour, the ancient freeways
and aquamarine breeze? Sipping coffee
on my 2nd floor patio, I gaze up at the
lively fronds across the street. My heart
could drink a small ocean. How would
my mornings be without the simple allure
of these trees? A car wheels down the lane
below, leaving dusky traces of its journey.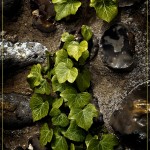 Mehnaz Sahibzada was born in Pakistan and raised in Los Angeles.  She is a 2009 PEN USA Emerging Voices Fellow in Poetry. Her chapbooks, Tongue-Tied:  A Memoir in Poems (2012), and Summer Forgets to Wear a Petticoat (2016), were both published by Finishing Line Press.  Her work has appeared in numerous publications, such as Asia Writes, The Rattling Wall, and Pedestal Magazine.  A high school English teacher, she lives in southern California. To learn more about Mehnaz, visit her at www.poetmehnaz.com.