Homecoming
Sarah Cannavo
They say the best place
to make a home is inside
your own skin; that way
you'll be home no matter
where you go. But you're
coming back to yours after
a long time away, and the
ones who lived there while
you were gone left the place
a mess. Your head, your
heart—there's a faint air
of familiarity to them; you
know you've been here
before. This skin, these
bones, they're yours. Yet
there are scars and marks
you don't recognize, broken
pieces you're struggling to
put back into place. Every-
thing's been rearranged,
turned upside down and
inside out, memories
scattered like confetti
over the floor, and now
you have to settle back in,
figure out where you fit
inside your own head and
try to relearn your way
through a space you once
knew like the back of your
hand. This is you. This
is yours. It wasn't
always the safe place it
should've been, and
even now that you've
taken it back you'll have
to get used to sharing it
with the ghosts that've
taken up residence there.
Maybe you'll never be as
comfortable here as you
used to be, but in time
you might be able
to call it home again.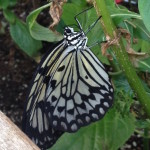 Sarah Cannavo is a writer of prose and poetry living in southern New Jersey. Her poems and short stories have appeared in anthologies and magazines such as Carrying On, Untimely Frost, Parody, Poetry Quarterly, Postcards From the Void, Schlock! Horror!, Darkling's Beasts and Brews, The Devil's Hour, It Came From the Garage!, The Literary Hatchet, Liminality, Horror USA: California, Deranged, Obliquatar Voluptas, and Ghosts, Spirits, and Specters, and her poem "The 5 Stages of Being on Hold" won third place in the 2018 Wergle Flomp Humor Poetry Contest. Her short work will appear in the upcoming anthologies Midnight in the Witch's Kitchen and Horror USA: Washington, and her story "Unreality" was recently published by Alban Lake Press as an ebook. Other projects include finishing a novel for the first time in forever and putting together her first collection of poetry. When she's not working on these and other projects, she sometimes manages to blog about these and other projects on her site, The Moody Muse (www.moodilymusing.blogspot.com) or rant about them on Twitter @moodilymusing.